Corporate Gifting
Testapower has a range of items perfect for gifting. These items can be bundled for events and some of them are the perfect gift on their own. For instance, our 3X Powerbank comes in a perfectly presented box with universal charge cord at discounted price for 100 or more.
Testapower items are perfect for corporate gifting because they convey quality, functionality and versatility which reflects your business, and will have your customer or stakeholder remembering your business long after the event. We have an ability to tailor make these packages to suit the event and your corporate spend.
Packages can be put together in under two weeks if required. For Orders of 1000 or more we are able to place the business logo on the packaging of the item - A high value gift at a value price, encapsulating your brand values.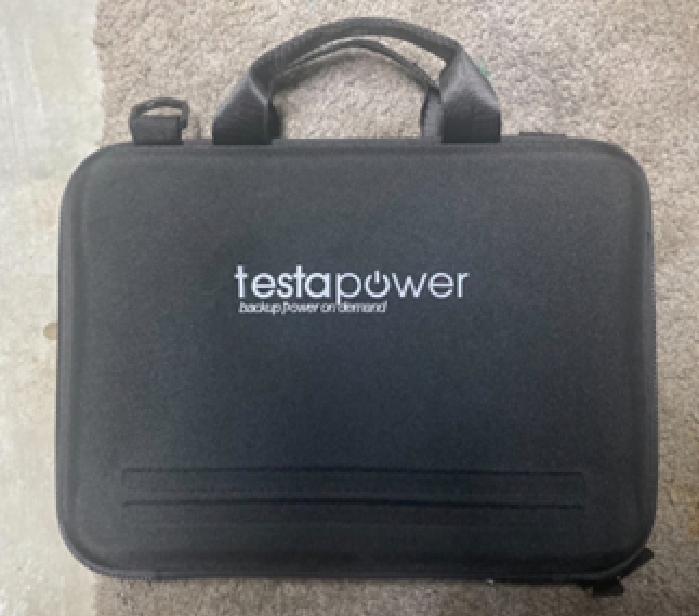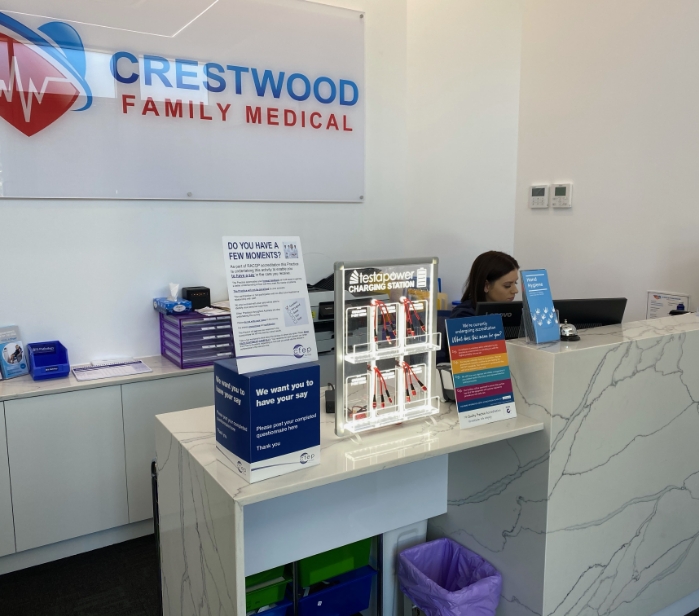 Testapower's Charging Station
Additional Ribbon with content moving across the screen can we discuss
We are very proud of our Testapower Charging Station, there is nothing like it on the market. It takes the ownership and flexibility of the phone charging, back to the customer, alleviating unnecessary customer contact.
Testapower is an Australian family company that has been designing and producing high grade phone accessories and power systems for over fifteen years. In response to the market, we have produced the Testapower's charge station. This is a Lexin (polycarbonate) stand with cabling and charge unit with an ability to charge 9 to 12 mobile phones or accessories with an extremely quick charge.
The Testapower charge station can be placed on a bench top or can be mounted on a wall. The Testapower charge station is maintained by Testapower and guaranteed for three years. Cabling is checked regularly for safety by our Testapower technicians (replacement cabling is offered at discounted pricing $19.95). We guarantee the full operation of the unit.
The Testapower charge station has sold extraordinarily well and is currently out of out of stock. We are offering the units on a pre-sale basis at a discounted rate for five or more units this versatile addition to your organisation has seemingly endless applications. Including: Function areas, Restaurants, Cafe, Reception areas, Common rooms, Staff room, Boardroom, Waiting room, Hospital wards and emergency School reception areas, Military, Essential services and Classrooms.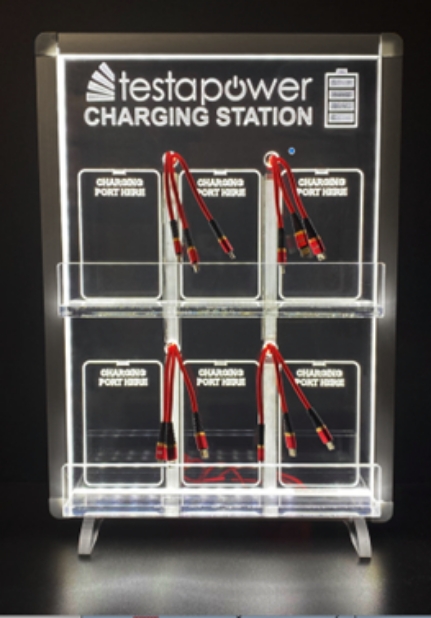 We offer the Testapower charge station at an introductory price:
Retail
$599.00
Unit Cost
1 Unit
$399.00
5 Unit
$365.00
10 or more
$340.00
Ask us about our buy back of other brands
Features and benefits
3 shelves with up to 12 phone charging capability
Durable Lexan (Polycarbonate) construction making the unit almost unbreakable
Supplied with four Testapower's universal cables with an ability to charge Lightning, Micro and USB C devices
Cabling replacements at a discounted price
Fast charge power pack ensuring phone charge time is minimised
Multi colour LED backlighting to highlight or subtly match surrounds
Wall mount available
Regular checks on the unit
Optional Branding