Merchandising Displays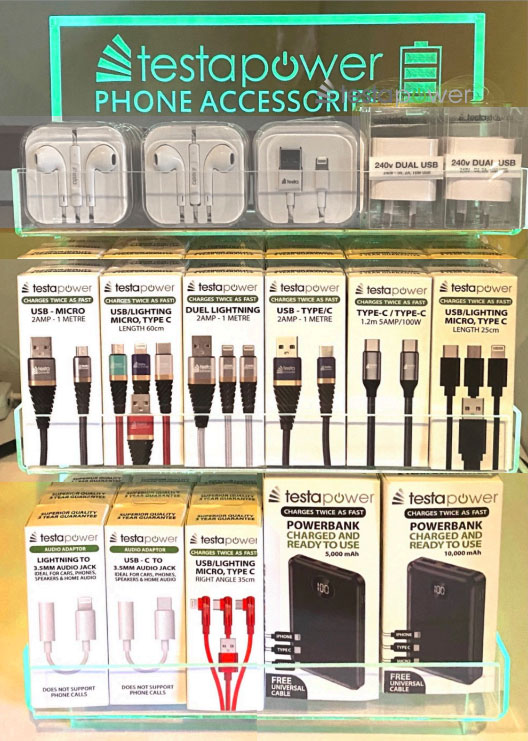 Merchandising Innovation is the cornerstone to the Testapower business
The technology sector is moving quickly, and we are all finding it hard to keep up. We are lucky in that Testapower products are borne from necessity and elegance of design, we don't find it hard to be leaders we understand our market and we speak regularly to our customers to ensure our market placement of product fits the need of the client and that our pricing reflect our offer.
Our B2B offer is unlike anything in the market and gives the retailer an ability to curate a range that suits the store. Our Acrylic stand is designed with anchoring the Customers interest with a customisable branding band and LED lighting. Thus maximising their nvestment keeping the positive consumer regard and trust that has built our business. Our founder and product creator Jeff Testa thinks unlike the rest of us. He believes anything is possible and this wonder feeds his creative side. Watching Jeff's eyes light up when he speaks about new product spreads his enthusiasm across our team. We love our customers and support our community with innovative new ideas.
That is us! That is Testapower!
This modern, boutique, custom designed 3-tier acrylic LED display stand is the ultimate impulse buying magnet! This LED lit display stand changes colours with the touch of a button. It's defiently a talking point for our retailers who have them front & centre on their shop counters.
Locate this display stand in front of your cash register, and increase your profitability dramatically!