Vending Opportunity
VENDING MACHINES | CHARGING STATIONS | MERCHANDISED SELLING
Take your piece of the pie with TESTAPOWER
Become a franchisee and have exclusive rights to Testapower products!
TestaPower is a 100% Australian owned Family business
Automated Income For Life!
High Yield, Low Maintenance, Little Effort, Affordable Business Opportunity.
It just doesn't get any easier than this!
Vending with a difference…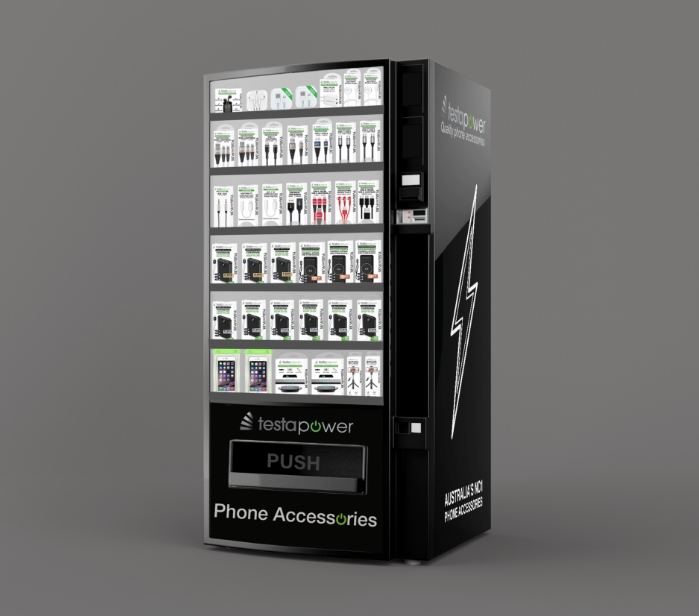 Testapower is a quality mobile phone accessories company experiencing phenomenal growth through all regions of Australia. Testapower operate a unique business model supplying Vending Machines to hotels, resorts, schools, shopping centres.
With over 20 years of any experience Testapower have the products (designed by our team in Australia). We have a proven sales strategy and offer extensive training and onboarding.
In addition to this we have a range of products supporting HORECA (Hotels and Resorts) including Charge Stations and Boutique Vending options.
Let's have a no obligation conversation about your next move.
Testapower has a sell-to-sight offer which is desirable addition to mixed business, independent supermarket, and chemist sectors.
Testapower are all about work/lifestyle balance and these opportunities can form part of your future lifestyle
our GUARANTEE
Turnkey start-up – Vending Machine – Stock – Installation
Lease agreements and public liability insurance to all locations
Consistent supply of high demand products with great profit margins
Easy online replenishment ordering system
Products shipped direct to your door
Control of stock through design to manufacture
Full training on stocking and maintenance of your machines
Ongoing updates and technical support - during business hours
Maintain ongoing sales and open new accounts
Continuous supply of locations
Supply liability insurances to vending locations
Statutory warranty on all products and vending machines
Free signage and promotional materials
Monthly statements and sales reports
WHAT YOU DO
Own the exclusive right to sell Testapower products in your territory
Restock, test and clean vending machines and charging stations
Update machines with new products and pricing
Update product description labels and merchandising
Stock ordering and accounts
Source new store outlets
Visit store outlets regularly
Maintain customer relations

Why Vending?
Covid-19 has certainly brought some challenging & financially unpredictable times, but it has also brought with it, 'opportunity'. Retail Vending has fast become a global phenomenon, now recognised as one of the safest means for consumers to purchase their products. Not to mention the 24/7 convenience! TestaPower provides one of the most in-demand products on the modern market - top quality tech accessories (view our Products pages for more information). There are few business opportunities on the market offering such a stress free, easy income source! Our franchisees put in a few hours a week (if that) netting them an awesome semi-passive income. This is definitely a life style investment!
General Manager, Jeff Testa, wears many hats including engineer, product designer & inventor of TestaPower products & is the most fussy technician in Australia! Hundreds of R&D hours have been invested into TestaPower's product ranges to ensure end-users are buying top quality products at prices most brick & mortar retailers cannot compete with.
Click here to learn more about how you can become a TestaPower franchise holder - Application Form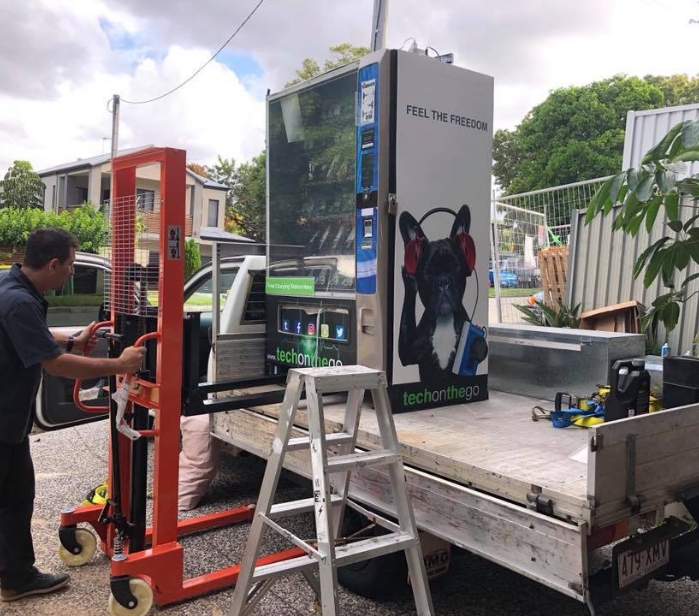 OPTION A: Vending Business
If you're searching for a stress free, self-sustaining business where there's no direct dealing with the end-user, then specialised tech product vending is definitely for you! This vending option is a plug-and-play, ready to go business. You don't have to wait to start earning! All of our vending options include brand-new, custom designed vending machines (made in Italy), full training, liability insurance, installation, stock, 3-year warranty - and we guaranty performance.
Typically, our minimum net return criteria per machine is $400 per month (after expenses & stock, and based on our most popular 3 machine package). If a vending machine does not meet this minimum criteria, we will relocate it, at our cost, to an alternative site. Our targeted return performance per machine is $3000.00+ per month. Based on this model, you would see your capital returned in as little as three short years. At that point, you would be enjoying 100% pure profit for the life span of the business!
Note: For further details on turnover potential, please click on the link below and fill-in our client enquiry form. You'll be very glad you did when we show you the numbers our Franchise holders are currently enjoying!
Client Enquiry Form - Application Form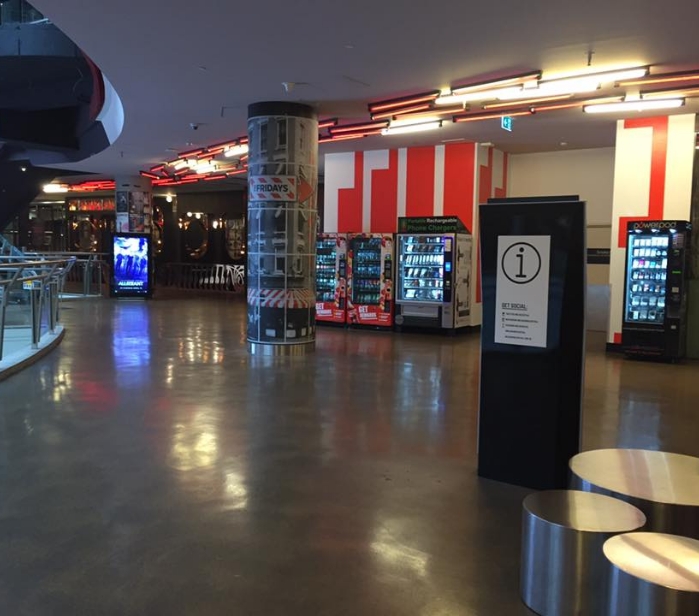 OPTION B: Business to Business (B2B) Opportunity
If you would prefer to roll your sleeves up & get amongst it, have a friendly persona and like the idea of a public facing role, we have the perfect option for you with our B2B wholesale model! Own your own exclusive territory in your area selling TestaPower products B2B.
Demand for our products is at an all-time high & there is a massive market out there yet to be captured! Two vital ingredients for success! Our current wholesale supply channels include (but are not limited to) phone stores, pharmacies, servo's, news agents, supermarkets etc. providing unlimited earning potential for your B2B business. Comprehensive training is provided with one of our appointed Sales Managers to ensure the success in the running of your B2B accounts, as well as a complete A-Z, back and front-end, fully proven system's guide. Further, we offer 24/7 ongoing support. This will strongly bolster your success in operating your franchise. Your success is our success.
One of our key points of difference retailers love is our custom designed L.E.D lit, acrylic merchandising stands. In a sea of display & merchandising stands out there, the TestaPower stand is considered 'next-level'. Designed to make our products stand out in-store, the L.E.D display stand is invariably a talking point when people see it on a counter top. In summary, this is a high turnover, high yield business netting potential returns of $300+ per month, per Retail Account. As an example, with as little as 30 customers (requiring one visit per month,) your net potential income would be a comfortable $9000 per month! This business model comes with unlimited earning potential, governed by your input and efforts. Work as much or as little as you want. The more input, the more income!
Client Enquiry Form - Application Form
OPTION C: Customised Option
If you like the concept of both business models, let's talk. We can tailor a package to suit your needs & your lifestyle.
There aren't many genuine business opportunities out there today that offer such realistic earning potential, for such low capital outlay. Our business models offer genuine, high returns on your investment. Our Franchise opportunities are nationwide with our HQ based on the Gold Coast in QLD. We are so confident in the Franchise opportunities we offer that we assure a visit with us on the Gold Coast, will result in you becoming a valued member of TestaPower family! You will be collected from the airport & hosted for the day. All meals, airport transfers, information packs & sample products are provided.
We look forward to hearing from you.
Client Enquiry Form - Application Form